Technical Project Manager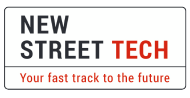 JOB DESCRIPTION

JOB TITLE Technical Project Manager
DEPARTMENT/TEAM Project Team
JOB LOCATION Bengaluru

Whom are we looking for?
The Technical Project Manager is responsible for managing projects to make sure the proposed plan adheres to
the timeline, budget, and scope. Their duties include planning projects in detail, setting schedules for all
stakeholders, and executing each step of the project for our proprietary product, MiFiX, arguably the first of its
kind, with some of the World's biggest brands across the BFSI domain. The role is cross-functional and requires
the individual to own and push through projects that touch upon business, operations, technology, marketing,
and client experience.

Roles and Responsibilities
• Lead all aspects of the project management process from conception to completion, including resource
allocation, budgeting, scheduling, and risk management. Create thorough project plans that specify the
project's objectives, deliverables, and success criteria.
• Analyze, plan, and develop requirements and standards in reference to scheduled projects.
• Define project responsibilities with stakeholders.
• Assign and oversee the daily tasks while ensuring all stakeholders are actively working toward
established milestones.
• Hold regular technical team meetings to determine progress and address any questions or challenges
regarding projects.
• Determine and define clear deliverables, roles, and responsibilities for staff members required for
specific projects or initiatives.
• Research and evaluate hardware and software technology options and weigh the cost/benefit analysis
when making large purchases on behalf of the company.
• Update and maintain all production technologies ensuring proper maintenance and installation.
• Should work on PMO tools like Jira.
• Ensure project deliverables meet quality standards and are delivered on time and within budget.
• Hands-on experience with relevant technical tools and technologies
• Verify technical feasibility and validation solution options for requirements.
• Maintains matrix for process improvements.

Required Technical and Professional Expertise
• Bachelor's Degree in computer science or equivalent and/or MBA from a top business school.
• 5-7 years of experience in technical project management.
• Professional Project Management Certification from accredited intuition is mandatory.
• Proven experience overseeing all elements of the project/product lifecycle.
• Working knowledge of Agile and Waterfall methodologies.
• Prior experience in Fintech, Blockchain, and/or BFSI domain will be an added advantage.
• Demonstrated understanding of Project Management processes, strategies, and methods.
• Strong sense of personal accountability regarding decision-making and supervising department team.
• Collaborate with cross-functional teams and stakeholders to define project requirements and scope.