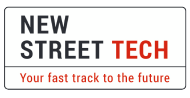 Role
The Product Manager will drive the execution of product lifecycle processes of our proprietary product, MiFiX, arguably
first of its kind, with some of the World's biggest brands across BFSI domain. The role is cross-functional and requires the
individual to own and push through projects that touch upon business, operations, technology, marketing, and client
experience. As a Product Manager, you will be responsible for:
Driving the execution of product lifecycle processes for our proprietary product, including product research, market research, competitive analysis, planning, positioning, roadmap development, requirements development, and product launch
Translating core product strategy into detailed requirements for prototype construction and final product development by Product Engineering Team
Create product strategy documents that describe business cases, high-level use cases, technical requirements.
Collaborate closely with Design and Product Engineer Team to launch remarkably 'Easy to Use' solutions while solving complex problems.
Responsible for seamless execution, including last-mile delivery and post-release analysis to decipher the impact of the efforts.
Spearhead product led training and activation of both existing and new customers.
Desired skills
Minimum 4-6 years of experience in product management and technology function.
Understanding of MVP and comfortable launching projects at a fast pace.
Shipped at least one product (web/mobile app) previously from concept to launch
Proven experience overseeing all elements of the product development lifecycle
Highly effective cross-functional team management
Working knowledge of Agile and Waterfall methodologies.
Additional certification/course in product management domain will be an added advantage.
Prior experience in Fintech, Blockchain and/or BFSI domain will be an added advantage
Exceptional communication and writing skills combined with strong presentation skills.
Bachelor's Degree in computer science or equivalent and/or MBA from top business school.