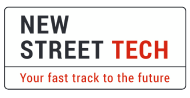 JOB DESCRIPTION

JOB TITLE Product Manager
DEPARTMENT/TEAM Product Team
JOB LOCATION Bengaluru
EXPERIENCE 4-7 years

PRODUCT MANAGER

We're looking for an experienced Product Manager who has had success building out digital products from
ideation to launch. This role demands hustle and proven expertise in product management, driving us to swiftly
move from 0 to 1 in a VUCA (volatile, uncertain, complex, and ambiguous) environment. Please note that this is
for a product position, and not for a project management/program management/operations position.

What would your life @ New Street look like?
▪ Lead the strategic ideation, development, and execution of Blockchain use cases within the DeFi, Fintech,
Agri Tech, and BFSI domains, leveraging expertise in Web 3.0, crypto wallets, NFTs, and diverse Blockchain
protocols to drive transformative digital experiences and shape the future of decentralized technologies.
▪ You will write product specifications, epics/user stories to help make the changes to the Core Blockchain
Platform.
▪ You will own and drive product features execution through their entire product life cycle: ideation,
specification, development, release, analysis, and iteration.
▪ You will closely collaborate to align and take ownership of product roadmaps for designated Product Lines,
ensuring they align with the long-term product vision, cross-product strategies, market offerings, and
validating product definitions through customer feedback.
▪ Prioritize ruthlessly among numerous features and products, defining what to build and what not to build.
▪ You will actively collaborate and debate with engineering teams, leveraging your good understanding of
software development practices, system design, and technical knowledge to ensure effective solutioning.
▪ Continuously explore industry trends, key competitors, their differentiated offerings, and client feedback to
drive ongoing improvement and ensure that the Product lines in the Core Blockchain Platform remain at the
forefront of the industry.
▪ Work with the product design team to iteratively develop highly usable, intuitive, and pixel-perfect designs
and prototypes.
Our ideal squad mate has:
▪ Minimum of 4 years of product management experience in the BFSI/FinTech/Neo Banking/Agri Tech space,
including working in a product role for a consumer or B2B SaaS service platform and having a track record
of multiple successful launches, demonstrating full ownership of the product life cycle.
▪ Possess relevant experience in lending, remittances, and payments, including a solid understanding of loan
origination, loan management systems, and collection management processes across diverse lending
products.
▪ Exhibit strong knowledge of core banking systems, digital payment infrastructure, and other banking-related
system applications.
▪ Possess a deep understanding of distributed ledger systems, blockchain technology, NFTs, Web 3.0, and
DeFi, showcasing expertise in various blockchain protocols including Hyperledger, Ethereum, and Corda,
enabling you to dive into the thrilling realm of decentralized innovation.
▪ Bachelor's Degree in computer science or equivalent and/or MBA/MS from a top business school.
▪ Strong grasp and prior experience in working with web and mobile technologies, showcasing a deep
understanding of their functionalities and capabilities.
▪ Built and delivered products/product-features using Agile methodologies.
▪ Possess a decent level of knowledge on APIs (REST and JSON), database design, acquired either during your
tenure in Product Management or prior to it, ensuring that you have a solid understanding in this area.
▪ Proficient with tools like JIRA, Azure DevOps, Postman, Confluence, Visio, Figma.
▪ Possess excellent skills in writing precise product requirements for new features, showcasing ability to
effectively articulate and document product needs.
▪ Demonstrate independent ability to collaborate directly with engineering teams, without requiring mediation.

Brownie Points

▪ You've tried building your own startups from the ground up.
▪ You're passionate about FinTech and have launched consumer-facing products in the space.
▪ You have experience in implementing blockchain use cases in DeFi, DLT, NFTs
To get closer to this, come have a chat with us and discover us a notch closer.
We love what we do at New Street, so when we talk to you, we would love to hear about the one problem that
you would like to solve in the FinTech space and why.
Hint: think of an app that you would launch and what its impact would be. We encourage you to think big!