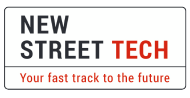 We offer our Office administrator to be a part of growing technology team who will handle the general office administration of the Company. We are currently seeking someone stellar who has a natural ability to roll with the punches, being flexible to handle anything that might come their way. The candidate should have prior experience thriving in an administrative capacity in an office environment.  Multitasking and the unique ability to skilfully handle the unexpected are essential qualities to bring to the position. The candidate will nurture the pleasant work environment our people love. As an Office Administrator, you will be responsible for:
Maintain office efficiency by maintaining appearance of common areas, organizing procedures, handling correspondence, managing filing systems, and overseeing supplies and equipment.
Provide direct administrative support as needed, including scheduling appointments, meetings, and events, booking travel, mailing, and shipping packages, and updating contact database.
Oversee and maintain office equipment for uninterrupted function, identify and fulfill office supply needs, maintain, and manage vendors, and coordinate food delivery as needed.
Manage all aspects of the office's space/infrastructure planning.
Performs other related duties as assigned.
Desired skills:
At least 3 years of proven experience in office administration or similar role.
Strong verbal and written communication skills in English.
Excellent organizational skills and attention to detail.
Excellent time management skills with a proven ability to multitask.
Proven supervisory and administrative experience.
Ability to function well in a high-paced environment.
Proficient with Microsoft Office Suite (word, outlook, excel).
Bachelor's degree or equivalent.
Working proficiency in Kannada and Hindi will be an added advantage.