Digital Marketing Executive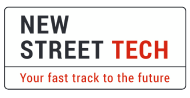 We offer our Digital Marketing Executive to be part of our elite team to build a global brand, arguably first of its kind, across different domains like banking, financial services, cross border remittances, e-commerce, distribution network, etc. We are looking for an experienced and versatile candidate who has experience in developing and executing digital marketing campaigns, who loves the rewarding challenge of building a brand, thriving with tight deadlines and dynamic business needs. As a Digital Marketing Executive, you will be responsible for:
Assist the Management Team in the development of the overall digital marketing strategy and GTM product initiatives.
Implement and manage digital marketing activities across a broad range of digital marketing channels (SEO, SEM, Social Media, Email, Mobile, Display).
Manage the creation of relevant and engaging digital content for publishing onto various digital platforms.
Manage and maintain the company's owned media including websites, social media pages and emails.
Conduct research on market trends, brand's audiences and competitors, and end-to-end consumer journey to drive engagements and conversions.
Analyze digital marketing analytics reports and share insights with the team to develop optimization plans.
Stay abreast of emerging digital tools and platforms, digital marketing trends, new technologies, and share insights with the rest of the team.
Desired skills:
1-4 years of proven experience in Digital Marketing or similar role.
Excellent understanding of digital marketing concepts and best practices.
Experience with B2B and B2C social media promotions, Google Ads, and email campaigns.
Exceptional presentation skills with strong written and verbal content skills in English.
Comfortable in writing and communicating effectively about technology.
Ability to think creatively about innovative approaches to marketing.
Proficient with Microsoft Office Suite.
Conversant with visual creation tools such as Adobe Creative Suite, video sharing platforms like YouTube, Vimeo or similar applications.
Bachelors or any equivalent degree. Certification in Digital Marketing will be an added advantage.