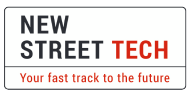 We offer our Business Analyst to be a part of an elite team to hand hold the implementation of our proprietary product, first of its kind, with some of the World's biggest brands across different domains like banking, financial services, cross border remittances, e-commerce, distribution network, etc; The role is cross-functional and requires the individual to own and push through projects that touch upon business, operations, technology, marketing, and client experience. As a Business Analyst, you will be responsible for:
Understand and document the detailed requirements and use of the New Street's product and services to meet client needs.
Liaise with other parts of the business where gaps are identified to define recommended approach and/or product enhancement requirements.
Communicate, translate, and simplify business requirements to ensure buy-in from all stakeholders.
Feed relevant information from client meetings to product team for strategic product development.
Work with the implementation and engineering team to ensure that they understand the specifications.
Work with training team to document system scenarios and assist in developing a training plan.
Conduct business process modeling and generate applicable scenarios for the testing team.
Desired skills
4-6 years of proven experience in Business Analyst role.
Exceptional ability to position and sell solutions that are reasonable, actionable, and cost-effective.
Ability to properly gauge the requirements and propose the appropriate solution to stakeholders.
Ability to problem solve and apply methodologies such as Unified Modeling Language and Rational Unified Process, to prepare detailed specifications, use case development and process flow diagrams.
Experience in selling financial products and services to a Senior Management Team.
Working knowledge of Agile and Waterfall Methodologies.
Successful track record of working with cross-functional teams is essential.
Demonstrated good working knowledge of Microsoft Office suite.
Strong written and verbal communication in English.
Attention to detail and ability to generate high quality documentation.
Bachelors or any equivalent degree