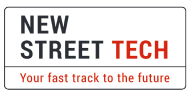 We are expanding our product engineering team and are looking for Android Engineers, adroit in full software development life cycle, from concept to deployment.
The selected Android Engineers will play a pivotal role in our mobile engineering practice, developing new features, augmenting performance, and building next generation user interfaces.
Key Responsibilities:
Translating user experience design (mockups, wireframes, and user journeys) into code.
Work with the UI team, product management and other engineering teams to help create and evaluate new product ideas and technical designs.
Implement best practices that produce maintainable code, code style conformity, integration, testing, and code review.
Participate in detailed reviews of design, architecture, and code produced by other engineers within the team.
Collaborate with other team members to build effective integrations.
Desired skills:
2-5 years of experience in Android development.
Strong knowledge of Android UI design principles, interface guidelines, patterns, and best practices. 
Excellent knowledge in core Java/Kotlin.
Hands on experience in the full life cycle of Android application development.
Familiarity with cloud message APIs, push notifications & Toast.
Experience with offline storage, threading, and performance tuning.
Strong knowledge in RESTful APIs to connect Android applications to back-end services. 
Strong knowledge of Android SDK, Android Studio.
Familiarity with the use of additional sensors such as gyroscopes and accelerometers.
Experience in Gradle tool & Eclipse.
Knowledge of Agile development environment is preferable.
Experience in Banking, Financial and Fintech domain is an added advantage.